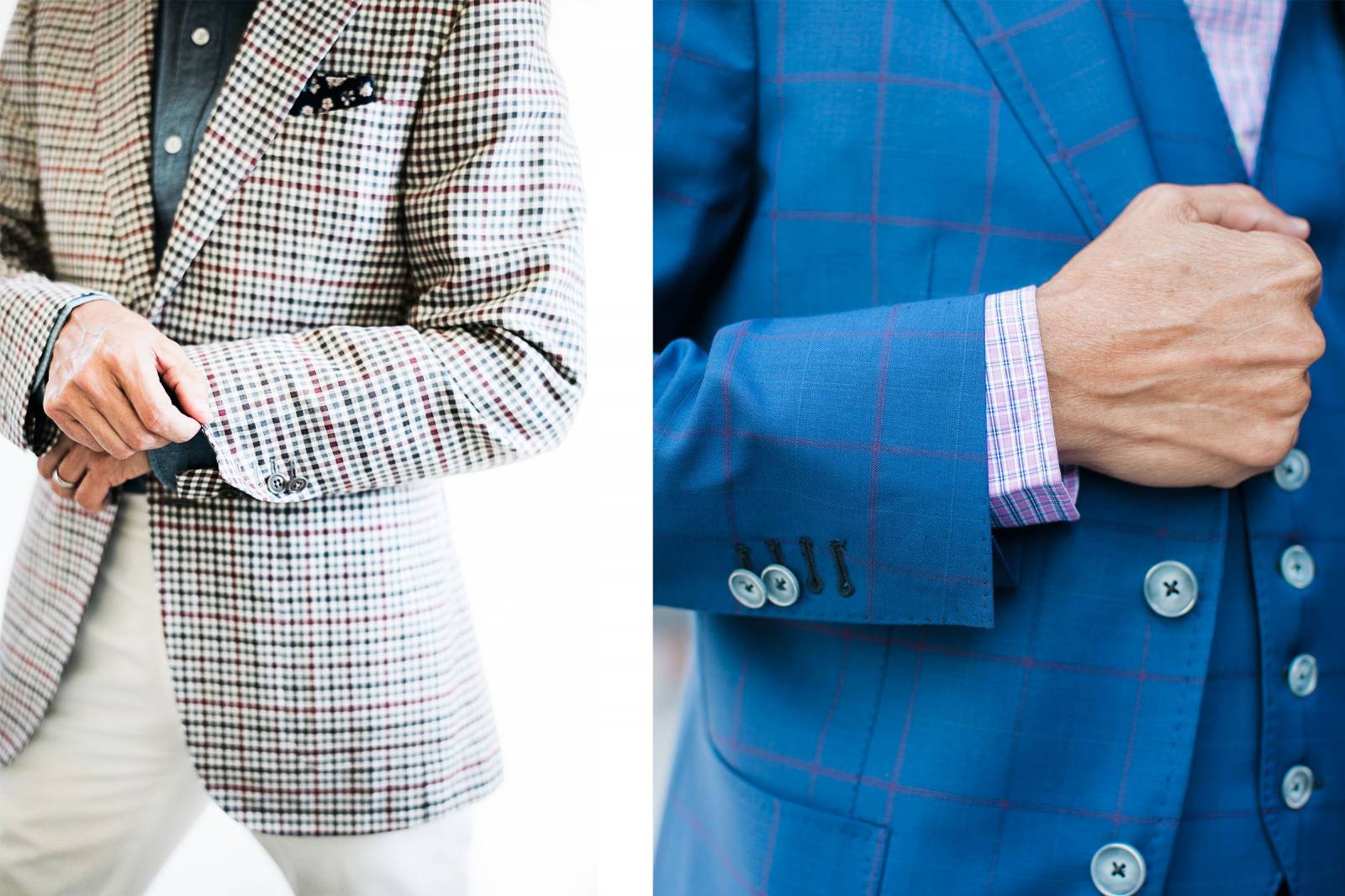 My golden rule when purchasing a suit or tuxedo is, "buy the best quality suit that you can afford." Look for quality fabrics that consist of 100% wool or cotton. Fabrics with polyester blends are less expensive but don't wear or last as long. Synthetic fabrics can sometimes develop unsightly pilling. If your budget allows it, look for fabrics that are milled in Italy and England.
In terms of construction, look for suits that have as much hand tailoring as possible. Machine made suits are less expensive but the seems can sometime pucker which cheapens the look of a suit. I always look at the shoulder where the sleeves are attached. This is one of the hardest parts of suit to construct. It can often have puckers if not constructed properly.
Find a great tailor and make him/her your best friend! Fit is the most important element in a well-dressed gentleman. An expensive suit can look terrible if not fitted properly; and a less expensive suit can look like a million bucks if fitted properly. The most common mistake I see American men make is wearing clothing that is too big. I typically see men wearing shirts and suits that are baggy. And I hate seeing pant legs that are dragging on the ground. Most American men can benefit greatly by sizing down one size. A proper fit is always flattering on all men. A proper fit can make most men look slimmer and younger. Now who wouldn't want to benefit from that! We all have different body shapes so it's almost impossible to buy "off the rack" without some alterations. It's amazing how just a few tweaks here and there can make a huge difference.
Extra points for working button holes on the suit sleeve. It's one of my favorite details of a suit because it shows some hand-tailoring went into sewing those button holes instead of the standard fake buttons on the sleeve. I like to show it off and unbutton one or two on each sleeve.