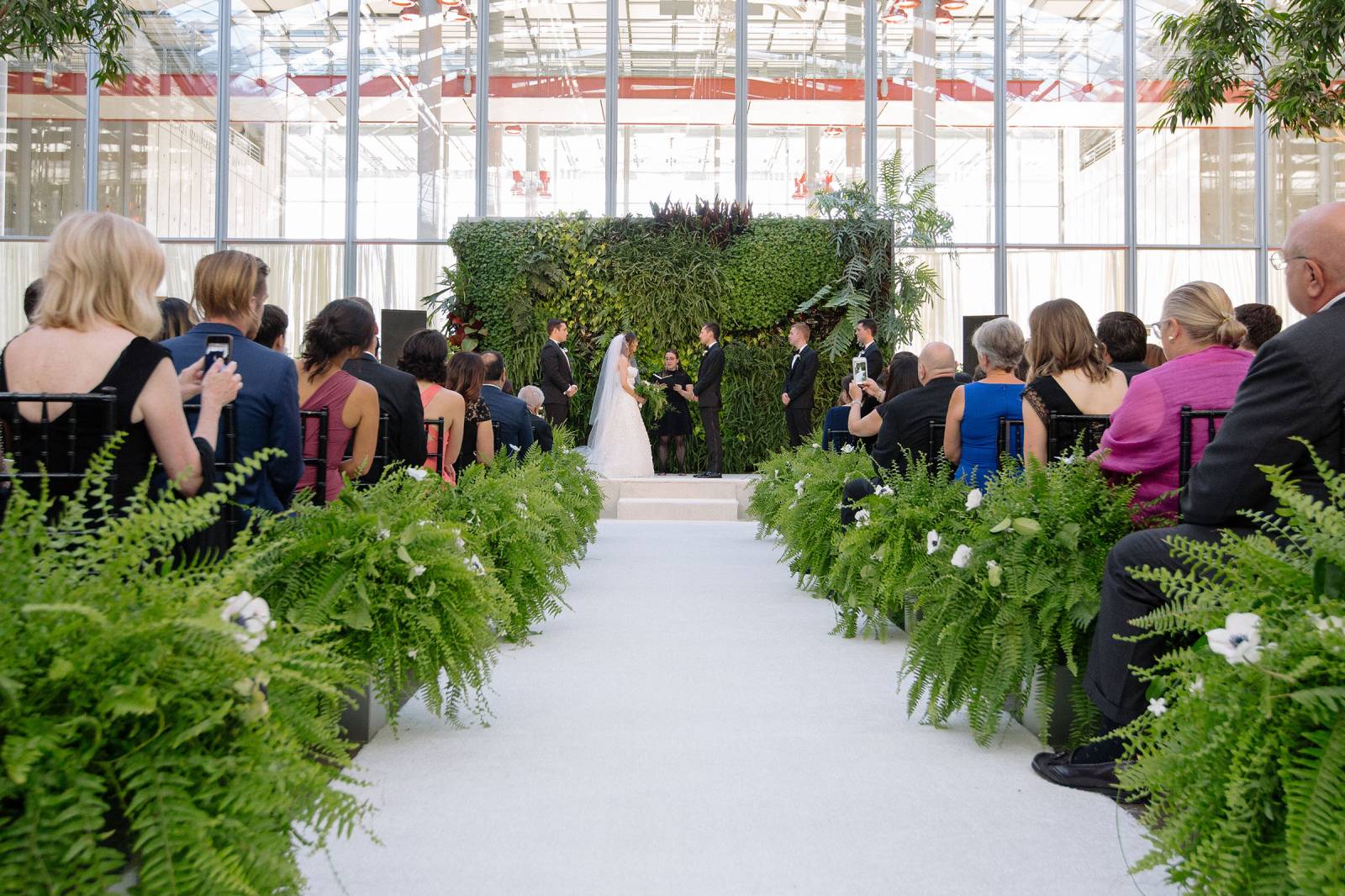 Danielle and Nick were married on Saturday, June 29, 2019 at the California Academy of Sciences, located in San Francisco's Golden Gate Park.
D + N first met at a party thrown by the Rocket Lab crew during their freshman year at USC. Over the next four years their lives continued to intersect via classes and extracurricular activities. After graduation in 2014, they both ended up in San Francisco, pursuing their masters' degrees. Bumping into each other at USC events in the city, they began spending time together as friends, ultimately recognizing it was something more. After knowing each other for over six years, Nick proposed on December 26th, 2017 at his parents' home in Colorado.
The private room D + N exchanged vows in was modern and airy. Walls of glass and natural light were perfectly complemented by the lush ferns that lined the aisle and a living wall of plants that stood as a backdrop for the ceremony. D's exquisite white dress by Mira Zwilligner, featured delicate flowers, subtle beading and an elegant train. Nick looked dashing in a black-tie tuxedo.
As the sun set the ceremony gave way to a lovely dinner and reception catered by McCalls . With night falling on the city, the atmosphere of the Academy transformed from bright to moody and romantic, perfect for the first dance.