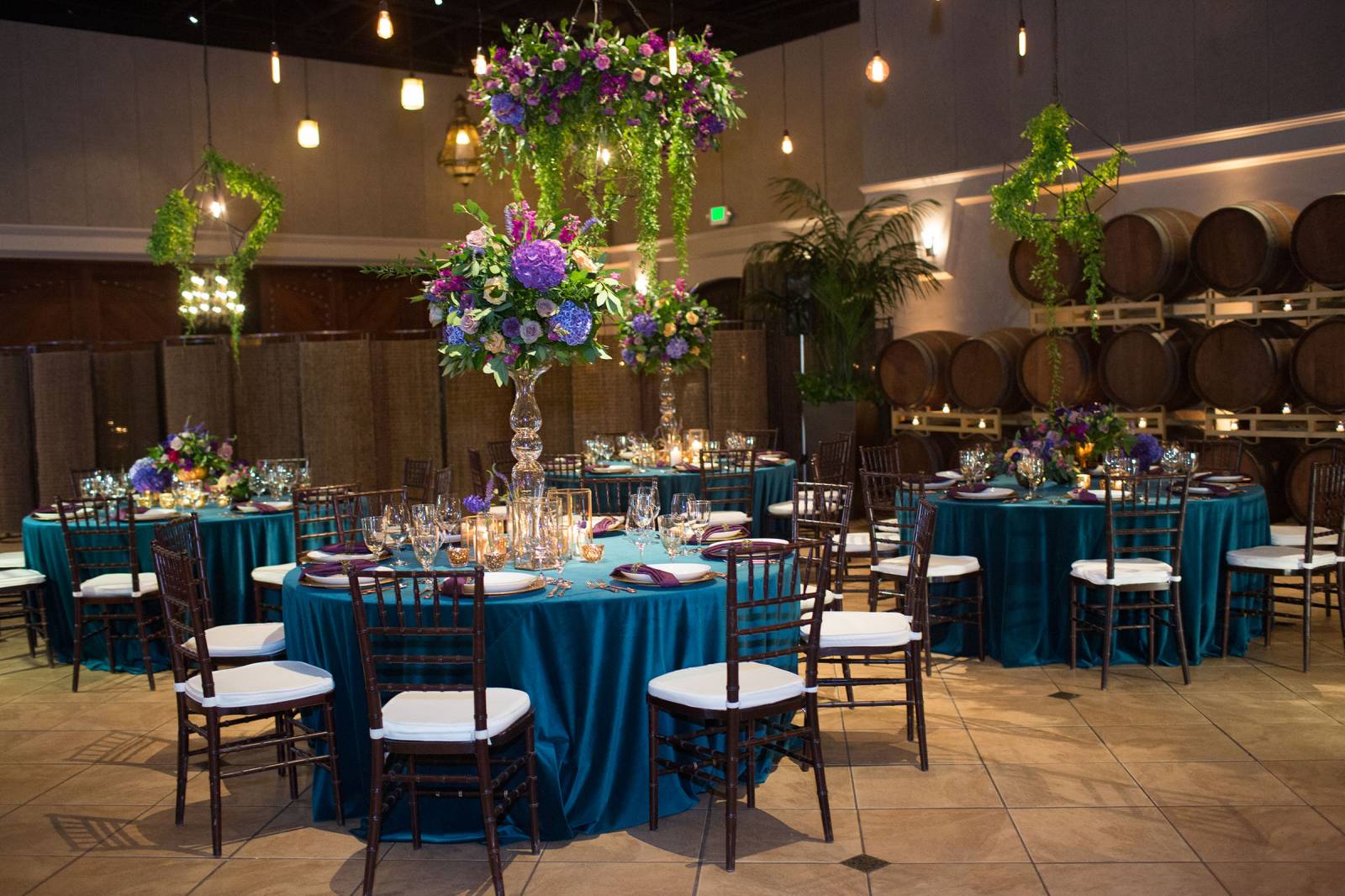 One of my fave things about our bay area wedding community is the creative energy and talent that goes into every industry event! This particular Tri-Valley Wedding Professionals event was quadruple memorable because we had four exceptional teams participating in a design challenge. Design team A (featured here at the top) won the final vote, but since we loved them all, we thought we'd sharing them all.
All the creative eye candy was showcased perfectly with lighting by Fantasy Sound Event Services, who also provided the DJ and AV. We were treated to a delicious dinner by our host, Palm Event Center, and 100% entertained by the live music and Samba surprise by Oye Productions. A big "thank you" to Pleasanton Event Rentals for providing all the rental equipment and structures; and to Sarah at Hagerty Photography for capturing the night!


This vignette was created by Design Team A: Cora Bella Weddings & Events, Enchantment Floral and Cara Couture Invitations.